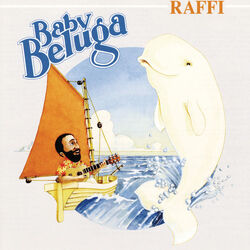 "Day-O (The Banana Boat Song)" is a traditional Jamaican folk song. The song has mento influences, but it is commonly classified as an example of the better known calypso music.
It is a work song, from the point of view of dock workers working the night shift loading bananas onto ships. The lyrics describe how daylight has come, their shift is over, and they want their work to be counted up so that they can go home.
Raffi recorded this song for his 1980 album, Baby Beluga.
Lyrics
[
]
Day O, me say day O
Daylight come and me wan go home
Day O, me say day O
Daylight come and me wan go home

Work all night till the morning come
Daylight come and me wan go home
Stack banana till the morning come
Daylight come and me wan go home

Come Mr. Tallyman, tally me banana
Daylight come and me wan go home
I'm singing come Mr. Tallyman, tally me banana
Daylight come and me wan go home

I'm lifting six hand, seven hand, eight hand, bunch
Daylight come and me wan go home
I'm lifting six hand, seven hand, eight hand, bunch
Daylight come and me wan go home

Day O, Day O,
Daylight come and me wan go home
Day O, me say Day O,
Daylight come and me wan go home

What a beautiful bunch of ripe banana
Daylight come and me wan go home
I've got a beautiful bunch of ripe banana
Daylight come and me wan go home

I'm lifting six hand, seven hand, eight hand, bunch
Daylight come and me wan go home
I'm lifting six hand, seven hand, eight hand, bunch
Daylight come and me wan go home

Day O, Day O
Daylight come and me wan go home
Day O, me say Day O
Daylight come and me wan go home

Oh, come Mr. Tallyman, tally me banana
Daylight come and me wan go home
Come Mr. Tallyman, tally me banana
Daylight come and me wan go home

Day O, me say day O
Daylight come and me wan go home
Day O, me say day O
Daylight come and me wan go home
Video
[
]